Keeping your hemp flower fresh is important. When it's fresh, it smells good, tastes good, and does what it's supposed to do. But sometimes, it can dry out too quickly. Instead of lasting for up to eight months like it should, it can lose its smell, taste, and strength. And nobody likes trying to roll a joint or pack a bowl with dry hemp flower. The same goes for pre-rolled joints that are supposed to last about three months but can dry out too soon. So, how do you keep your hemp flower fresh for more than just a couple of days? In this guide, we'll show you the best ways to store your hemp flower to keep it fresh and ready to use for as long as possible.
Understanding Your Hemp Flower
Before we jump into how to store your hemp flower, it's helpful to understand a little about it. Hemp flower comes from the cannabis plant.
Just like any plant product, hemp flower has its freshness limits. If not stored right, it can dry out, lose its unique flavor, and become less effective over time. Wondering how to keep it at its best? That's why we've crafted this guide on proper storage. And if you're just starting out, you might want to explore our range of premium hemp flower products. When you store these right, they can offer peak benefits for a much longer time.
Finding the Ideal Spot

Choosing the right place for your hemp flower can be the key to its longevity. The best spots are cool, dark, and dry. That's because factors like heat, direct sunlight, and moisture can damage your hemp flower's quality. Places like windowsills or near kitchen appliances might seem convenient but aren't ideal. Your buds deserve a better spot. A cool, dark place, like a UV Storage Jars or Humidor Boxes.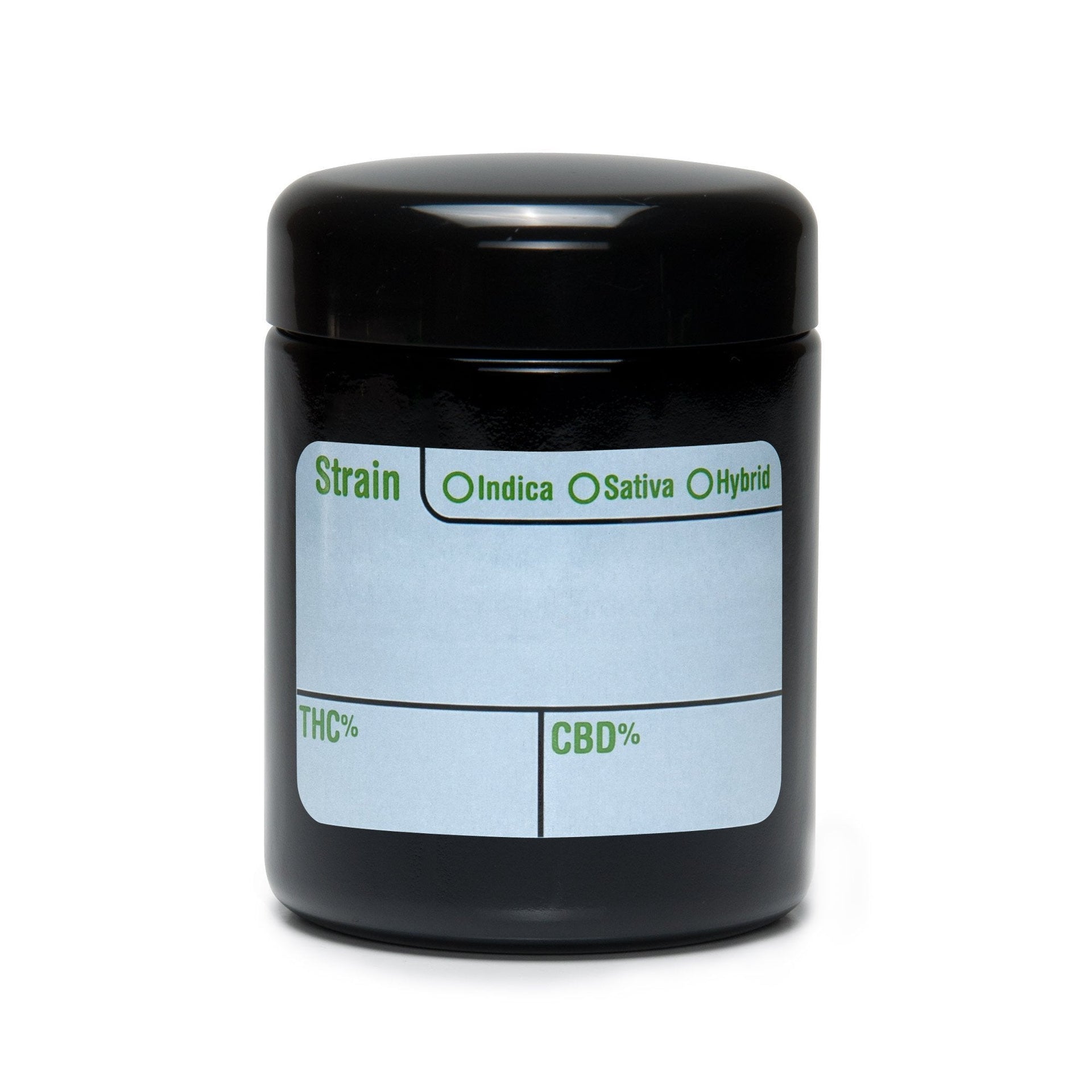 The Role of Humidity and Temperature in Hemp Storage
Hemp flowers are a bit finicky when it comes to their storage environment. Just like a fine wine or a delicate tea, hemp thrives best under specific conditions. Two of the most critical factors? Humidity and temperature.
Humidity Control:
Hemp flowers need a balanced environment, not too dry and not too humid. A relative humidity (RH) level of around 55-62% is often considered ideal for storing hemp flower. Why? Too much humidity can lead to mold growth, while too little can dry out the trichomes, diminishing the flower's potency and flavor
Temperature Control:
Extreme temperatures, especially heat, can degrade the cannabinoids and terpenes in hemp. Storing your hemp in a place where temperatures stay between 60-70°F (15-21°C) will help preserve its unique profile.
Also, remember that drastic temperature fluctuations can be harmful. If you're considering refrigerating your hemp, ensure it's in a consistent environment, away from the freezer section.
In essence, mastering the elements of humidity and temperature is pivotal for the longevity and quality of your hemp flower. Equipping yourself with the right tools and knowledge ensures that every time you reach for your hemp, it's as fresh and potent as it was on day one.
Mold and Pests
Hemp, as organic matter, isn't just appealing to humans. Left unchecked, it can become a haven for mold and pests. Both can compromise the quality of your hemp, potentially making it unsafe for consumption.
Spotting Mold in Your Hemp
One of the key adversaries of hemp is mold. Mold thrives in overly humid and warm conditions, exactly the kind you want to avoid for your hemp storage.
Visual Signs: Mold manifests as white or grayish fuzzy spots on the flower. If you observe any odd discolorations or fuzz, it's a red flag.
Smell: Mold has a distinct musty odor. A hemp flower should have a fresh, earthy aroma. If it smells off or too damp, mold might be the culprit.
Feel: Overly damp hemp can be a breeding ground for mold. If your hemp feels unusually wet or doesn't crumble easily, it may be compromised.
Combatting Pests
While mold is a microscopic enemy, pests are more visible but equally destructive. Common pests like spider mites, aphids, and caterpillars can be a nightmare for hemp growers and can sometimes find their way to stored hemp.
Visual Inspection: Regularly check your hemp for any tiny moving dots or insects. Spider mites, for instance, are tiny red or black pests, while aphids might appear green or white.
Prevention: Store your hemp in an airtight container. This not only keeps the aroma intact but also deters pests. Moreover, avoid cross-contamination. If you're handling plants outdoors, make sure to clean up before accessing your stored hemp.
Storage Tips: Avoid ground storage. Elevate your hemp storage solutions to make it difficult for pests to access.
Conclusion
Hemp flower is something special, and you want it to stay that way. So, how do you keep it fresh and full of flavor? It's all about coping from a reputable source and storing it right.
Here's a Quick Recap:
Know Your Hemp: Learn what makes your hemp special and how to keep it that way.
Find the Right Spot: Keep it in a cool, dark place, away from too much air and light.
Fight Off Mold and Bugs: Keep things clean, and check your hemp now and then.
You might want to use special things like containers that block light or packs that control dampness. These can help a lot. Want to know more? Ask us anything, and we'll be happy to help.